Different techniques for redoing teeth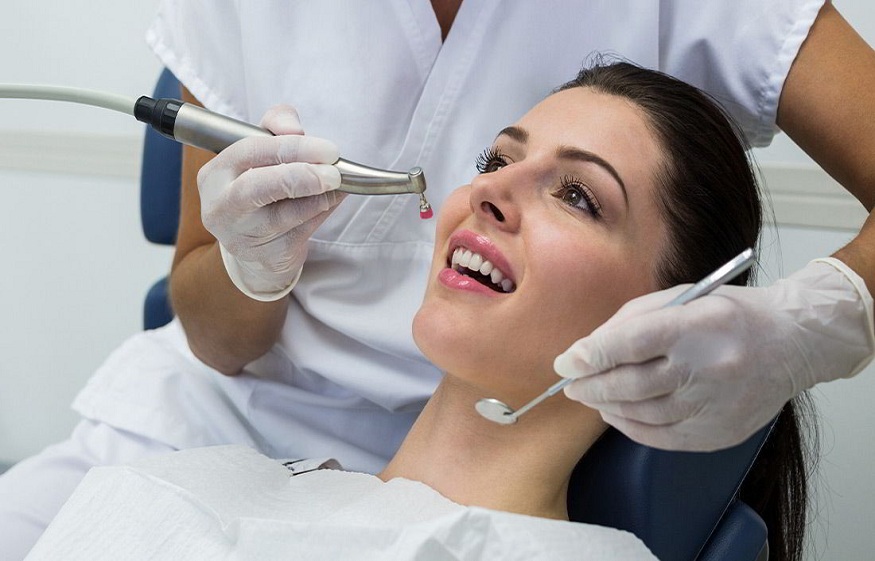 Redoing your teeth is the key word that comes to mind when considering restoring your teeth or improving the aesthetics of your teeth. However, the techniques for redoing your teeth are varied. Here is our little guide that will let you know in which category you fall. You can then look at another page of our site specific to your needs to begin to learn about the important aspects of it; and finally for specific advice and a personalized analysis of your case, do not hesitate to contact us by sending your panoramic dental X -ray .
Redo all your teeth for people whose teeth are in very bad condition, or if all of them are bare. We will then redo the complete dentition with dental implants , in particular via the All-on-4 technique .
Redo your teeth with dental implants : for people who have a few teeth missing or to be extracted but whose other teeth are in good condition,
Redo your teeth with veneers or crowns : For people who have good teeth and just want to improve the aesthetics of their smile.
It is also possible to mix these different techniques and to redo teeth with implants and veneers/crowns .
What dental restoration situation are you in?
The easiest way to find out is to contact us with your panoramic dental x -ray and photos of your teeth, so that a specialist can analyze your case and contact you with specialized information about your case: Possible dental treatments, techniques, materials, duration , price…
However, here are some additional examples and explanations to better understand.
When the whole of the dentition is condemned, all that remains is to consider fixed complete prostheses on dental implants. Here is an example of a case where we studied a total extraction on both jaws. The majority of patients who need to undergo a full extraction are over the age of 50, but it can range from 25 to 85.
get your teeth back
Seeing the patient's mouth without an X-ray, one would have imagined that it would be enough to place a few implants for the missing teeth, but…
Redo your teeth after complete extraction
Thanks to the X-ray, in addition to the broken and missing teeth, we notice that there are very many infections (yellow arrows), which is not a good omen for the quality of the remaining dental tissue. Finally during the clinical examination directly on site, it was confirmed that the quality of the remaining dental tissues was not sufficient to consider keeping some teeth. This therefore confirmed that it was better to proceed with a complete extraction.
Redo your teeth after a total extraction
After the extraction of all the teeth , there are 3 families of treatment to redo a complete fixed dentition on dental implants  :
Removable dentures : a very economical solution for redoing your teeth, but very uncomfortable because they are not fixed and take up a lot of space in the mouth (pink part of the dentures: false gums), finally and above all, the false palate is never well supported.
Denture clipped onto implants : Intermediate solution. They are still dentures that take up a lot of space and with a false palate, but this time they are held in place by dental implants via a clip fastening system. It is therefore a semi-fixed solution. It is both much better than removable dentures but still much less comfortable than a screwed bridge. To fully understand the difference between clipped dentures and screw-retained bridges , visit our page on complete dentures on implants .
Redo your teeth with a bridge or denture
All-on-4 (and other variants All-on-6, All-on-8…): this is a complete bridge screwed onto implants. This implies that there is no false palate, and that the teeth are 100% fixed. This is the top-of-the-range solution, the one that comes closest to natural dentition in terms of comfort and aesthetics. To redo the teeth via a screwed bridge is also a more complex work and there are possible variants. It is very important for the patient to study all this technical side to make sure to receive a treatment which corresponds to the most recent standards of dentistry. Here are some topics to discuss:
Redo teeth with All-on-4
Fixed or removable temporary teeth ?
Are the implants placed freehand or with digital surgical guidance technology  ?
Quality of dental implants  : Is it a well-known brand, with good technical characteristics or low-end?
How many dental implants  : All-on-4, All-on-6, All-on-8?
Are the implants placed by a simple dentist or a maxillofacial surgeon?
Will bone grafts be needed? post-extraction fillings?
Fixing system by screwing or glued  ?
Before-After All-on-6
To start learning about it, read our All-on-4 page .
Our advice:  To redo your teeth with total extraction then All-on-4/All-on-6/All-on-8 is the most expensive category of treatment (especially when you are moving towards a very high-end solution with digital guidance and fixed temporary teeth in a specialized clinic) and it is therefore also for this category that the budget savings are the strongest when you plan to carry out your treatment abroad. On the other hand, it is all the more important to opt for a top-of-the-range treatment with advanced technologies in order to put the odds on your side in terms of success, durability and risk reduction.
Restoring your teeth with dental implants
If a few teeth are missing or a few teeth need to be extracted while there are still a majority of good teeth in the mouth, then only a few dental implants can be placed. These teeth can then be replaced with single dental implants, or even bridges on implants but which are then not complete bridges.