How to Become a Brow Technician 101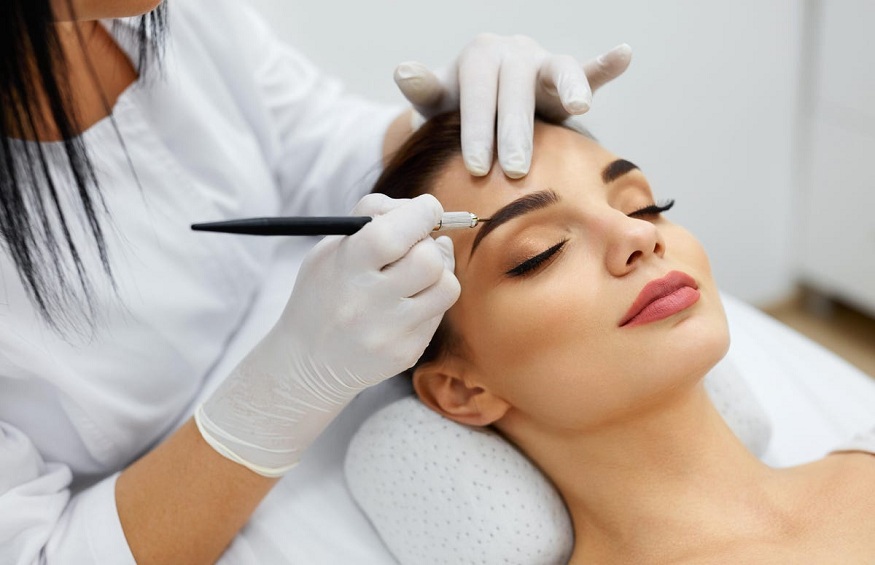 Eyebrow experts are employed at salons and other places that provide beauty management services. Their job entails shaping, controlling, and managing customers' eyebrows using several methods, such as plucking, threading, and waxing. You may become an expert on eyebrows by enrolling in a beauty school and taking courses on how to shape and groom your eyebrows. After finishing your eyebrow courses, you can get regional accreditation as a beautician and start working at a salon or waxing studio.
How a person's eyebrows are shaped may both frame their face and significantly impact their overall look. Many individuals go to an eyebrow expert regularly to have their eyebrows groomed and maintained so that they always look their best. You will need to be able to discern good eyebrow designs based on the consumer's look, and their personal choice since more and more people are looking to eyebrow specialists for advice on what kind of shape looks best for their face.
Training
Because becoming certified as an eyebrow expert in many areas requires you to have completed a particular number of hours of classroom instruction, it is quite likely that you will need to enrol in some sort of beauty school programme to fulfil the requirements. At beauty colleges and aesthetics-based vocational schools, students can participate in training programmes that specifically provide eyebrows education. When deciding which cosmetology school to enrol in, you should examine the curriculum in terms of its price, it's standing in the industry, and the number of jobs it helps graduates find when they graduate. Several programmes provide some kind of financial aid loan package to assist with paying for the costs of attending the programme.
The training you receive to become an eyebrow expert should involve both classroom teaching and hands-on experience gained via supervised practice with paying customers. Most cosmetology schools have training salons affiliated with the school. These salons provide clients who are prepared to let inexperienced cosmetologists practice their craft with discounts on the services they get. Most of the abilities you'll need to work on will often be picked up through a combination of on-the-job training and shadowing more experienced eyebrow experts as they go about their business.
Certification
You should be able to get a certification if you have finished a beautician training programme, earned a certain number of hours working in a regulated customer-based setting, and met any other requirements that may be necessary. The training and certification necessary to become an eyebrow expert are often quite comparable to those required to become a general beautician; however, these requirements might vary.
When becoming an eyebrow expert, you will usually be required to refresh your certification after a certain length of time has passed. Your certification will also typically be displayed in plain view at your employment. When you finally get your licence in hand, you'll be able to start looking for work at a beauty parlour. Your initial job as an eyebrow expert can be at a salon that provides its customers with other services, such as manicures, hair styling, and cosmetics. This kind of establishment often caters to a wide range of clientele.